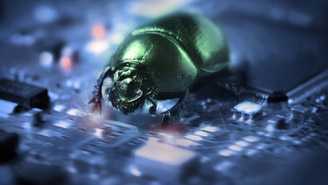 It all started a long time ago. We don't know who coined the term, but Google made it well-known when they launch their Bug Bounty Program in order to get more secure.

After that, big companies like AT&T, Facebook, Mozilla, Paypal, Samsung, Yandex and others, realised how important Bug Bounty and Disclosure Programs are for their services, products and started implementing them as well.
The advantages for companies that run Bug Bounty Program and security professionals or bug hunters are clear. Companies patch their flaws/vulnerabilities, while security specialists get paid or hall of fame for it. Commercial programs like bug bounty or reward systems but also regular security acknowledgments. 
The "updated list of bug bounty and disclosure programs" impact 340+ world known security programs.
UP TO DATED - Together a list of the most notable world known Bug Bounty and Disclosure Programs -
340+ COMPANY SERVICES & PRODUCTS (BUG BOUNTY & REWARDS & SWAGS OFFERED)

Interest is terrible thing to waste. Where are you?


\/ ALL THE BEST - Bug Hunters \/