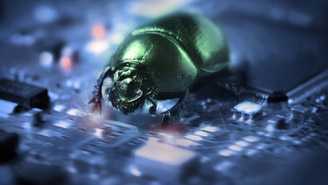 It all started a long time ago. We don't know who coined the term, but Google made it well-known when they launch their Bug Bounty Program in order to get more secure.

After that, big companies like AT&T, Facebook, Mozilla, Paypal, Samsung, Yandex and others, realised how important Bug Bounty Programs are for their services, products and started implementing them as well.

The advantages for companies that run Bug Bounty Program and security professionals or bug hunters are clear. Companies patch their flaws/vulnerabilities, while security specialists get paid or hall of fame for it.

\/ w4rri0r \/ have put together a list of the most notable world known Bug Bounty Programs -
PRODUCTS AND SERVICES (REWARD OFFERED)
 PRODUCT AND SERVICES (HALL OF FAME + SWAG) \/Reward: T-shirt \/

PRODUCT AND SERVICES (HALL OF FAME AND NO REWARD)
BROKERS AND SECURITY COMPANIES


Bug Bounty Programs Advantages:
Looking at Google, Facebook, Mozilla etc, it has been proven that using the power of the crowd to find and patch vulnerabilities is a fast, good way to secure your server/web application.
Helps you better manage your security budget by paying only valid vulnerabilities and not by hour.
Bug Bounty Programs represent a very good marketing tool for companies that run such programs as well for the bug hunters.
Participating in such programs as a security professional, you'll get continuous security training and it will strengthen your personal branding within the Digital and Information Security industry.


Interest is terrible thing to waste. Where are you?


\/ ALL THE BEST - Bug Hunters \/